Staff Bios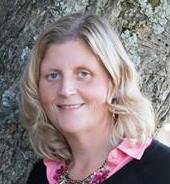 Pastor
Pastor Jennifer K Jones has been blessed with an amazing combination of diverse life experiences that now enable her to reach others with humor, warmth, transparency and strength. Pastor Jennifer delivers uplifting sermons that connect on a personal level. Her depth of spiritual knowledge seamlessly intertwines with what's going on in our world right now and challenges us to apply the timeless truths of Scripture to our everyday lives.
Jennifer grew up as a preachers kid in the Buffalo Rochester area of New York.
Her life has been dedicated to living by example and encouraging men and women how to live up to their full potential in Christ.
She attended College at Ohio Northern University. While there, she participated in an exchange program with Glasgow Caledonian University in Glasgow, Scotland. She attended Seminary at Wesley Theological Seminary in Washington DC where she earned her way through school by giving tours of Washington. In a way, she continues her "Tour Guide" work as she now guides us to develop a love and sense of compassion using her ever
present passion for Christ.
Before coming to Haysville United Methodist Church in June of 2016, she served 6 other churches in four conferences including one appointment as a two point charge. She and her husband Jason have three children, two beautiful daughters and an adventurous son.
Pastor Jennifer says, "I am truly blessed to be a pastor. Jason and I love building relationships with people and helping them grow in their faith and understanding of who God is and God's call on their life. I look forward to ministering with you."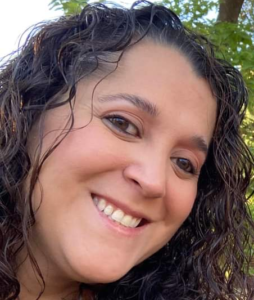 Church Sec
retary
Our secretary keeps the church office running like clockwork. The secretary provides detailed administrative support to all staff members, working alongside each to coordinate communication and
plan. The
church secretary is the servant's servant, ministering to the ministers and to the church in quiet ways. Few other individuals contribute in this way; behind the scenes to the success of the church's programs. The secretary will often be the first person visitors and newcomers come across at the church, whether by phone or in person, and is an integral part of the church's public image and outreach. Discretion, a positive attitude, copy editing and excellent interpersonal skills round out her body of talent.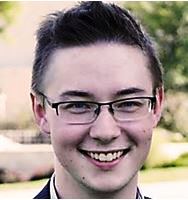 Director of Media & Music Ministries
Zach Seckman adds to the HUMC family as your Music Director. While attending K-State for his Music Ed degree, he served as a co-director of music at First Christian Church as Handbell director, chancel choir interim director, and other various positions such as sound operator, VBS music coach, and more. Outside of the church, Zach is a Private Music teacher, where he teaches Piano, Voice, Percussion, and Ukulele at his studio in Wichita. In his "free time" he writes and arranges music for a variety of instruments, creates teaching manipulatives, and is in the process of writing a few different piano books and drum books on top of all that. If you ever see him without coffee, there might be something wrong
The Music Ministries under this position include: Chancel Choir, Hand Bell Choir, Reflections Ensemble, Praise Band, and JAMMERZ!
Ardith Simmons Accompanist, Worship Pianist
Jamie Pegg Praise Band Lead
The media team at our church is always in the process of growing and adapting to new technoligies. If you want to help with video, technology, lights, and sound on Sundays and other special services, let Zach know!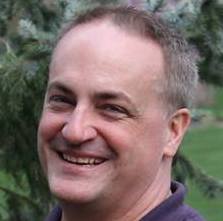 Director of Youth Ministries
Kris has been in a continuous youth ministry position since 2000 and is a lifelong Methodist. After growing up in Hays and Derby Kansas, he married his high school sweetheart Melinda and now lives in west Wichita. Kris answered the call to minister as a teen, volunteering at Camp Horizon and various other United Methodist facilities. He arrived at Haysville UMC in January 2014 serving both as a volunteer and the Director of Youth Ministries.
Through organization, communication and planning Kris' successful ministries have enabled him and the youth he's worked with to crisscross the U.S. ministering in countless venues to those in need of God's message. One of his greatest joys is to re-connect with his spiritual sons and daughters as they continue on in life's journey, some with their own ministries now!
Kris considers his most cherished accolades, though, to be centered on his family. He is the proud dad of two adult sons. Together, he and Melinda look forward to another 30+ years of marriage and ministry.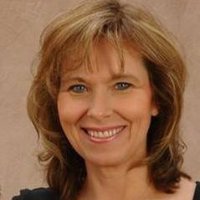 Financial Secretary
Lisa is accountable to the Congregation, Church Treasurer and the Finance Committee to receive and record funds that come into the church treasury. Lisa works full time at Koch Business Solutions. She also runs her own business – Hyde Accounting, and in her spare time she helps keep the books at the church, not to mention taking care of her own family!
Sandy sees her position as a place for minis
try to the congregation and the community. She
has the skills and experience for this position and years of practice in financial matters. Sandy keeps detailed, accurate records and maintains appropriate confidentiality. Her ability to work with individuals and ministry teams rounds out this simplified version of Sandy's work.
.
Custodial Staff Coordinators
Gail's team works with our Trustees and other volunteers to maintain and care for our beautiful grounds and facilities.